PE
Subject Leads: Ms Jones (Infant School) and Mrs Quirk (Junior School)
Our intent for physical education:
At St Mary's, through the teaching of PE, we aim to:
• Provide high quality PE lessons
• Ensure our curriculum is progressive and varied, building on pupils' knowledge year by year.
• Develop teamwork, sportsmanship and cooperation.
• Provide supporting opportunities that go beyond the lesson e.g. Sports clubs, competitions, Intra-competition.
• Promote PE and sport as fun.
• Allow children have access to an inclusive curriculum. Support is provided for SEND children in line with other subjects and differentiation of skills when appropriate.
The World Health Organisation states that 'Children and youths aged 5-17 should accumulate at least 60 minutes of moderate to vigorous-intensity physical activity daily'. At St. Mary's we aim to give every child the opportunity to be physically active for at least 30 minutes each day. We have fully embraced the Daily Mile over the past few years, supported by The Daily Mile Foundation.
The main strands of the PE curriculum:
Invasion Games (including basketball, cricket, football, netball, rounders and TAG rugby, through which pupils will apply basic principles suitable for attacking and defending)
Dance (through which pupils will perform using a range of movement patterns)
Gymnastics & Yoga (through which pupils will develop flexibility, strength, co-ordination, control and balance)
Athletics (through which pupils will develop running, jumping and throwing skills, both in isolation and in combination)
Our PE curriculum:
To ensure consistency and progression in key concepts and knowledge, from Years 1 to 2 we use and follow the Get Set 4 PE schemes of work. Units within the scheme are varied and engaging, and present pupils with opportunities to be creative, competitive and co-operative across a wide range of sports and activities.
During PE lessons, children face challenges as individuals, small groups or teams and they will learn to adapt their thinking to suit different challenges. Individuals are challenged, encouraged and given the confidence to refine the skills needed to progress at their own level. Opportunities are provided for individuals to demonstrate their learning, understanding and progress, allowing for effective assessment and next-steps planning.
At the Infant School, we use Get Set 4 PE to help deliver our PE curriculum. For further information regarding our PE curriculum at the Infants, please contact Mrs Bailey (Subject Lead) or Mrs Grange (Head of School) via the Infant School Office.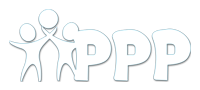 At the Junior School, we use Primary PE Planning to help deliver our PE curriculum. For further information regarding our KS2 PE curriculum, please contact Mrs Quirk (Subject Lead) or Mrs Follin (Head of School) via the Junior School Office.
Files to Download